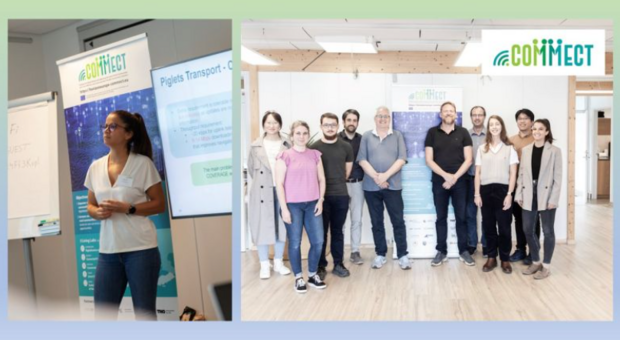 Last week, our Danish partners organized a fruitful workshop in their country during which many important issues related to the COMMECT project and, in particular, to the activities carried out within the local Living Lab ('Connected Livestock Transport') were discussed.
Aalborg University, Aarhus University and Padborg Transportcenter report with satisfaction the great success of the initiative.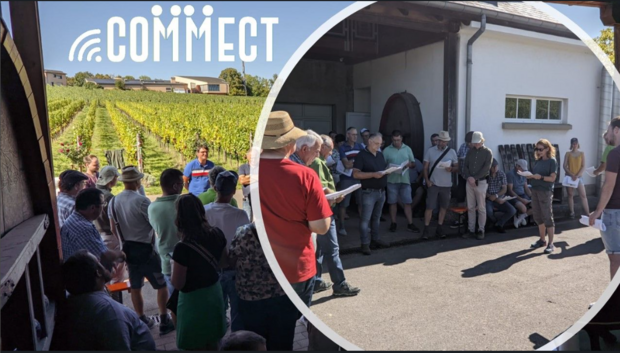 Weinbergsbegehung 2023: COMMECTS meets the Winegrowers in Luxembourg
Today, the Wine Institute (Institut Viti-Vinicole - IVV) of the Ministry of Agriculture, Viticulture and Rural Development of Luxembourg organized the annual event "Weinbergsbegehung". This edition focused on experiments and discussions about critical topics such as weather conditions, pests and diseases.
Miriam Machwitz from Luxembourg Institute of Science and Technology (LIST) represented COMMECT at this important event by illustrating the activities (experiments) carried out within the project and its relevant progresses to an engaged audience.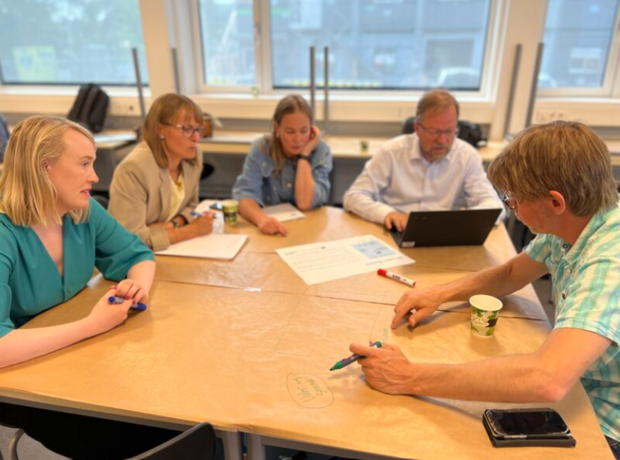 COMMECT workshop in Norway
Last week, Living Lab Norway held its second workshop organised by Klosser Innovasjon AS and Telenor.

The aim for this workshop was to team up tecnhology suppliers with stakeholders from the forestry value chain, discuss which technological solutions would be optimal to pursue, and shape pilot programs in order to address some or all of the use cases that have previously been defined.

The workshop was a success and a lot of valuable inputs were provided.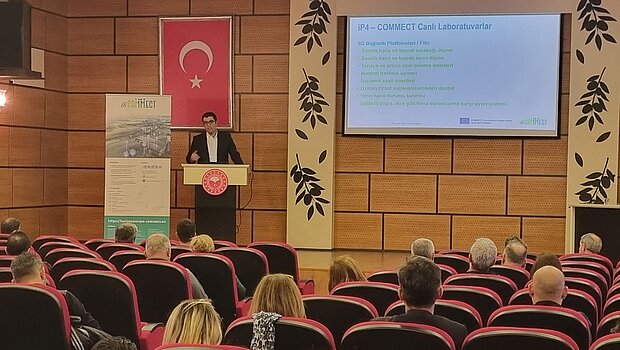 Workshop with end-users in Türkiye
On December 20th, there was a workshop in the Living Lab Türkiye with 36 participants from 19 different cities. Focus groups were carried out during the meeting with the participants involved in the COMMECT project.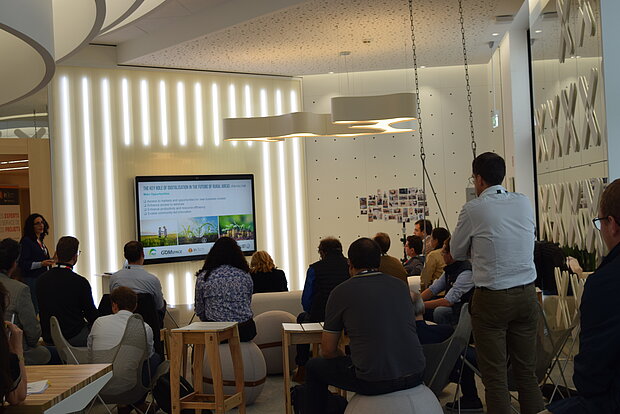 In the framework of the Lux5GCloud project - coordinated by LIST and co-funded by the Ministry of State in Luxembourg, through the Department of Media, Connectivity, and Digital Policies - LIST organized a workshop aiming to present technologies for digital agriculture applications. The event led to fruitful knowledge exchange between end-users, technology providers, ICT experts, and different actors of the agriculture value chain. During the event, LIST announced the COMMECT project, its scope and objective, and invited the attendee to actively participate in the definition of end-users needs.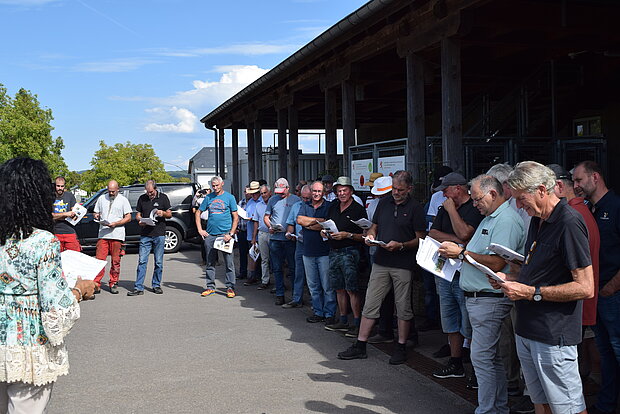 Weinbergsbegehung: Meeting the Winegrowers in Luxembourg
On September 5th the Institut Viti-Vinicole (IVV) of theMinistry of Agriculture, Viticulture and Rural Development in Luxembourg, organized the annual event "Weinbergsbegehung". This year edition was focused on droughts, and other side effects of the climate change. The results of several in-field activities were presented to the winegrowers, including the monitoring of water stress conducted with drone data. The event was the perfect occasion for the coordinator LIST, and the Farmer Advisor IBLA to announce the COMMECT project, and invite the winegrowers to join and contribute to the Living Lab on "Digitalisation of Viticulture" in Luxembourg.