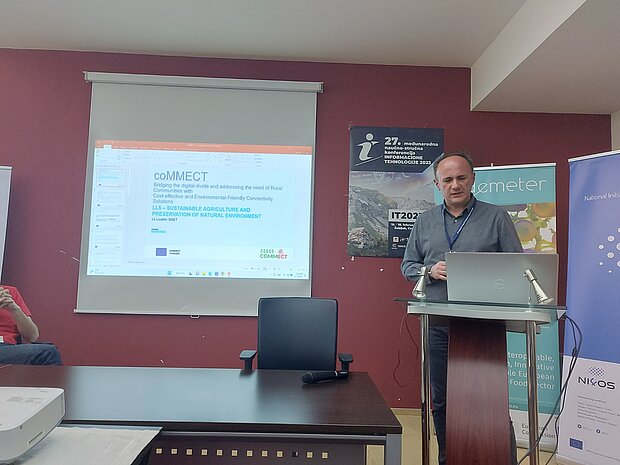 DunavNET presented the COMMECT project at the 27th IEEE Conference on Information Technology IT 2023
At the 27th IEEE Conference on Information Technology IT 2023, Dr Srdjan Krčo, CEO of DunavNET, presented the COMMECT project. The presentation took place within a special conference session dedicated to the EU projects being implemented in the region. Traditionally held in Žabljak, the International Scientific and Professional Conference 'Information Technologies – Present and Future' took place from February 15th-18th, 2023. The conference was organized by University of Montenegro – Faculty of Electrical Engineering, University of Donja Gorica – Faculty of Information Systems and Technologies, IT Society Montenegro, University of Belgrade – Faculty of Organizational Sciences, IEEE Association and IEEE Section for Serbia and Montenegro. More information about the conference is available at the following link: http://www.it.ac.me/eng/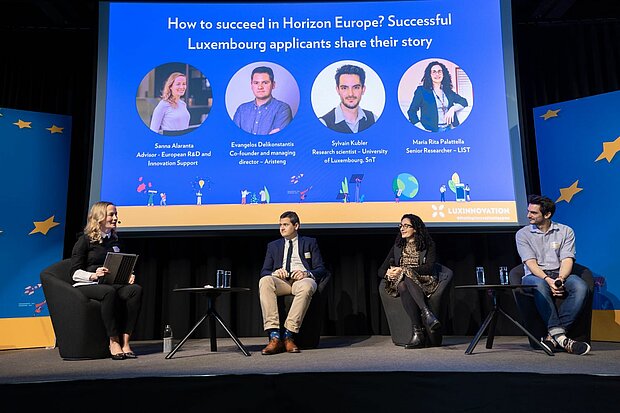 Luxinnovation as the National Contact Point for the Horizon Europe kindly organized a conference about the latest developments of Luxembourg Research and Innovation landscape, with a particular focus on the Horizon Europe programme. During the event, a panel of Luxembourgish participants provided ideas and examples from successful Horizon Europe projects. The panel included success stories from the University of Luxembourg (SnT), the LIST as well as from Aristeng, a Luxembourg SME. The COMMECT project was represented by its coordinator Maria Rita Palattella, senior researcher at LIST.
Digital Around the World 2022 Conference
The coordinator of the COMMECT project, Maria Rita Palattella (LIST), took part in the Panel "From Harvesting Crops To Harvesting Data", organised by DEMETER in the context of the Digital Around the World 2022 Conference. It was an insightful discussion about digitalisation of agriculture, the necessity of multi-actor approaches, how to build trust, and data sharing. Among other things, Maria Rita Palattella had the possibility to present the approach specifically adopted by the COMMECT project in this regard.